Who We Are

We at Autoprint Machinery Manufacturers (P) Ltd. have proven ourselves as the market leading solution provider for latest offset printing and allied machinery across the globe. Since 1992, we have been operating fluently as a manufacturer, wholesaler, exporter and service provider of high-end printing machines that have numerous applications for pharma packaging, FMCG packaging, commercial printing, packaging units, printing presses and more. The assortment in which we have been dealing consists of Autoprint Checkmate 25 Carton Inspection Machine, Printing Retrofit, Repetto 105 Die Cutting Machine, Autoprint Repetto 80 Die Punching Machine, Offline Blanking Machine and more. We also provide Printing & Packaging Solutions Services to customers with utmost professionalism. Today, we are rising and thriving in global markets impressively because of our:


Obsession with quality & passion for printing
Pursuit for excellence and constant innovation
Customer driven work to fulfill & retain them
Vast & well-established network base across world

Milestones


1985: Established Imprint, A Small Letter Press Unit.
1989: Upgraded DTP + Mini Offset (Autoprint).
1992: Established Autoprint Machinery Manufacturers Pvt. Ltd. (06 December 1992).
1993: First 1510 Machine Rolled Out of Assembly Line.
1996: Installed 100th Machine. Launched 1520 Model.
1997: Installed 500th Machine.
1999: Launched Form Series Machines at Print Pack 99, New Delhi. Installed 1000th Machine. Inaugurated New Corporate Office.
2000: Launched Mobile Demo Van.
2001: Integrated Customer Relationship Management (CRM) Software. Received Award for the Best Technology Award by NSIC.
2002: Earned ISO 9001-2000 Certification from TUV Sud Deutschland AG for design, production & marketing of our product range.
2004: Inaugurated R & D Centre and Export Unit. Received Rajiv Gandhi National Quality Award 2003 from National Awards Committee Govt. of India & Bureau of Indian Standards.
2005: Got Associated With Kompac, U.S.
2007: Launched New Autoprint UV Fine Coat 80 (2232) Machine, Inauguration of Manufacturing Unit in Himachal Pradesh, Implementation of ERP & Highest Exporter Award from Engineering Export Promotion Council 2006-07.
2008: Launched Autoprint Dion 450 & Autoprint Repetto 65. Received Highest Exporter Award from Engineering Export Promotion Council 2007-08. Also, Received MMA Award for Management Excellence.
2009: Received Highest Exporter Award from Engineering Export Promotion Council 2008-09. Also, Received Traiblazer Award for Brand Innovation for Autoprint Repetto 65.
2010: Received Highest Exporter Award from Engineering Export Promotion Council 2009-10.
2011: Launched Autoprint VDP 65 & Autoprint Fine Coat 65.
2012: Installation base crossed 8500.
2013: Launched Autoprint Checkmate 50.
2014: Launched Autoprint Repetto 80.
2015: 10,000th Machine Installed.
2016: Received MMS Lifetime Achievement Award.
2017: Launched Blankmatic 108 2H.
2018: Launched Autoprint Fine Coat 80 Drip Off.
2019: Launched Autoprint Checkmate 25.

Why Choose Us?

Till this date, we have completed 12,499+ number of installations and we have built our strong presence in 56+ export countries. We are standing strong in global markets by providing customer centric designs of innovative and cost effective solutions for offset printing & more machinery. Backed by a robust after sales support team, we are providing full end solutions to our customers. We have advanced R&D centre to grow ourselves along with the evolving needs of customers. Moreover, our offered Autoprint Checkmate 25 Carton Inspection Machine, Repetto 105 Die Cutting Machine, Printing Retrofit, Offline Blanking Machine and other items are holding a leading spot in the marketplace.

Our Esteemed Clientele

Over the years, we have developed strong relations with companies worldwide. Some of our esteemed clients are:


Thunder Print
Tiong tat printing industry
Velpack
Yamir packaging pvt. ltd.
Kala Jothi
Meera offset printers
New printing press
Parksons packaging ltd
Ppasia packaging
Pragati
Pragati packaging pvt. ltd
Pravesha
Printmann
Replika
Rich offset pvt.ltd
Sapco
TCPL packaging limited
ITC limited
Any graphics pvt.ltd
Aramount trading corporation
Award offset pvt.ltd
Budhiraja & packaging
Essentra
Heraldo

Board of Directors
Name

Designation

Details

K.Ramakrishnan

Chairman

Completed graduation in mechanical

engineering from Madras University

Rich in

knowledge

and has

served first in SAIL and later in BHEL for many years

A

fter

retirement

from BHEL,

he has worked as the Managing Director of Jayamkondam Lignite Power Corporation

He

Holds

over 36 years in core Public Sectors
15 years

of experience

in the Private Sector

Currently working as

an adviser to many companies.

K.G. Suresh

Jt. Managing Director

Completed

M.Tech (Gold Medalist) from IIT

S

tarted his career as Graduate Engineer in Telco in the year 1984-1985.
After

his

M.Tech,

he has worked with

M/s India Pistons for 4 Years from 1986 to 1990

With excellence in identifying

the need

s

for quality Small Offset Printing

M

achines

& excellent

after sales service as the

Technical

Director,

along with Mr. C.N. Ashok, he

started Autoprint Machinery Mfrs (P) Ltd. in 1992.

He made many c

ontributions to the Printing Industry,

such as

:
Design

ed

modern

Printing and Allied Machines

Came up with c

oncept

d

evelopment

on the basis of requirements of

customer

s

Worked for p

roduct development to meet

the demands of i

ndustry

C.N.Ashok

Managing Director

A

Commerce Graduate and

a

Gold Medalist in CA
Founder Director of Autoprint

and

Former Chairman of Confederation of Indian Industry (CII), Coimbatore Zone
Former Vice President of Indian Printing Packaging and Allied Machinery Manufacturers Association (IPAMA), South Region

He enjoys

working with youngsters and inspiring them to

tackles

challenges with commitment, conviction and courage.

Has

traveled to more than 52 countries

Was a passionate

Basket Ball player in

his

school

&

college and represented the Bharathiar University

and State of Tamilnadu

.

Currently honing skills of

a team of 20 underprivileged youngsters in basketball.

U

nder the name Autoprin,

in 1992 at Coimbatore, South India, he started

Autoprint Machinery Manufacturers (P) Ltd. as an expansion of printing unit

After analyzing the market requirement

for quality small offset printing machines

& their

good service

s, along with

his cousin,

he formed a company.

Because of his

contribution to the printing Industry,

he has been c

onferred with the Stalwart of the Printing Industry and the Lifetime Achievement Award.

Rajashree Ashok

Director

A

Commerce Graduate with a

Masters in

Business Administration, (CRM)

Working as a

Director

with

Autoprint Machinery Mfrs (P) Ltd., Managing Partner

with

Autoprint Press

and

Executive-Editor

with

Offset Bulletin

H

as written

over

200 articles

related to

the Indian Printing Industry through her editorials in the Autoprint Mini Bulletin.

Her articles have seen a circulation base of over

1 Lakh Indian Printers.

Focused on w

omen empowerment

and

always had 30% women employees

in her company

.

A core

believe

r

of

growth and through direct employment and training

programs, she has supported many differently abled persons.

Through her active counselling, mentoring, training and involvement in decisions & discussion of board members, she sincerely

supports the Autoprint.

She is an enthusiastic

a Badminton player

and

trained classical dancer

&

singer.

S.Vijayalakshmi

Director

A

Chemistry graduate

Has

worked as a Software Programmer

A

ctively participates at Board level discussions.

P.S.Balasubramanian

Director-Operations

A

Mechanical Engineer

by profession

Completed his post graduation in

Business Administration

Joined

Autoprint as

a

General Manager- Customer Care in 1999

Holds r

ich experience

of working

various departments of Autoprint including Sales, Marketing

and

HR.

During 1986-2000, he has worked

with HMT, Alwaye, Kerala as Head- Human Resources.

Also worked

with TVS Group, ISRO

and

Hyderabad Asbestos Ltd.

A

mong the 22 units of HMT,

she has received the outstanding Human Resources Manager award

.

T

he Kerala Productivity Counci

l has awarded her as the best Manager.

Overall 40 years of experience in

various fields of Planning, Production, Projects, Strategic Planning, Management Services, Systems

and

HR.

In 2007, he has worked at Autoprint as a

Project Director in ERP implementation.

C

urrently

working as a

Member of Governing

C

ouncil of Karpagam University, Coimbatore

Harjeet Singh Wahan

Independent Director

Done

schooling at St Mary's at Mount Abu

Completed

graduation in Engineering from Jodhpur University

Also done graduation

in Management from Pune University.

Has

attended

many

training programs at IIM Bangalore, IIM Ahmedabad, University of Michigan, USA and HIDA, Japan.

Worked

with a French JV company at Pune

for a few years and then

joined KSB Pumps Ltd and worked in its

Germany based

headquarters and the Indian facilities
During

the work tenure at French JV Company

, he

has

attended seminars

&

training programs at Germany and remained a member of the world leaders group
Was engaged

Was engaged

in

running & setting

up modern plant of KSB at Coimbatore, India.

J

oined ELGI

Equipments Ltd. in 1995 with the goal of

transforming this family-run

company

to a process-run organization

and in the next 20 years, the company registered

quick overall growth.

Worked for 5 years with

ATS

Elgi Ltd as a MD and as a

Vice Chairman for 3 years

C

urrently

a

board of

member with Elgi Equipments Ltd. and many other

private

&

public companies.

Associated

with

many

industry associations

such as

CII.
After

remaining a

Chairman of CII Coimbatore Zone, he

has handled many positions

at the state

&

national level

Because of his passion for

Process Driven Business

Excellence, he made his place in

many papers and

participated

in

several

seminars

that are linked to this

subject.

Has

travelled

many parts of the world. He has an excellent

exposure to the Japanese

& German

way of business excellence

In his career, he has adopted many international

techniques

for enhancing the overall

performance

of

companies.

After gaining

40 years of experience

of corporate world, he decided

to share his knowledge with the industry

and now works as a

Business Consultant,

S

peaker

& Trainer

at many forums.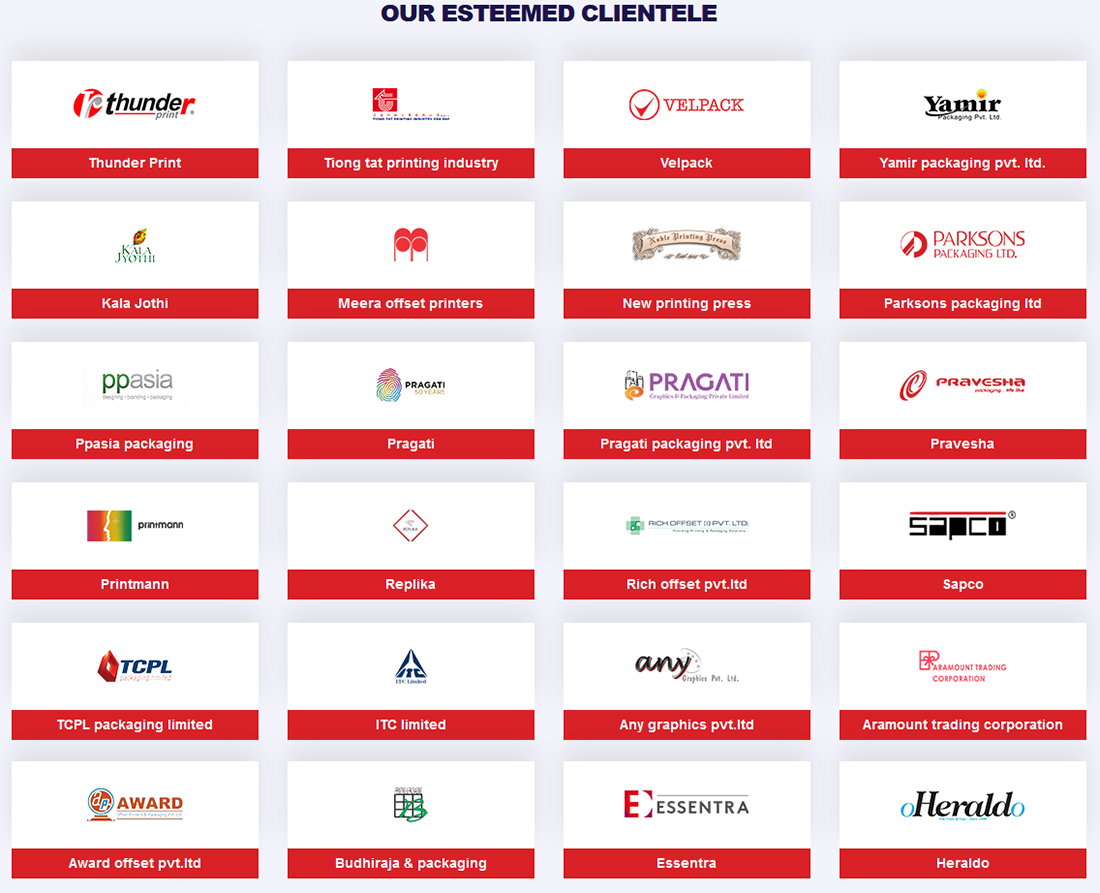 Read More